This weeks ORT report is boasting a very full container!!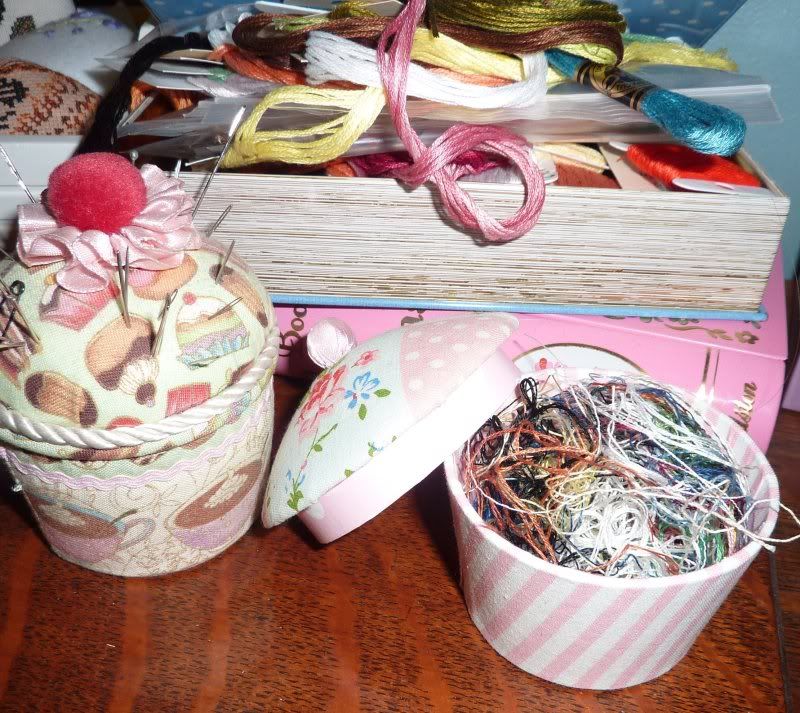 Threads are from LK January Stamp, LK Snowman 10, San-Man Originals Nose Garden & JBW Designs Squirrel.
The backdrop for my ORT Report are book style storage tins from Cath Kidson, they were a Christmas present from my parents in 2011, I also have the 'little book of pins' tin :) The pink one is the 'big book of buttons' and the blue one at the top (yes the overflowing one!) is the 'big book of threads'. It's overflowing because I use it as a temporary home for the threads I have finished using.
Happy Stitching!!
xX Fiona Xx