Despite my lack of stitching on Wednesday/Thursday I have some finishes to share with you!!
First up I finished Squirrel, I omitted the word 'Squirrel' and the acorns near his feet, I plan on stitching this again sometime in grey and facing the other way by scanning and flipping the image in photoshop :)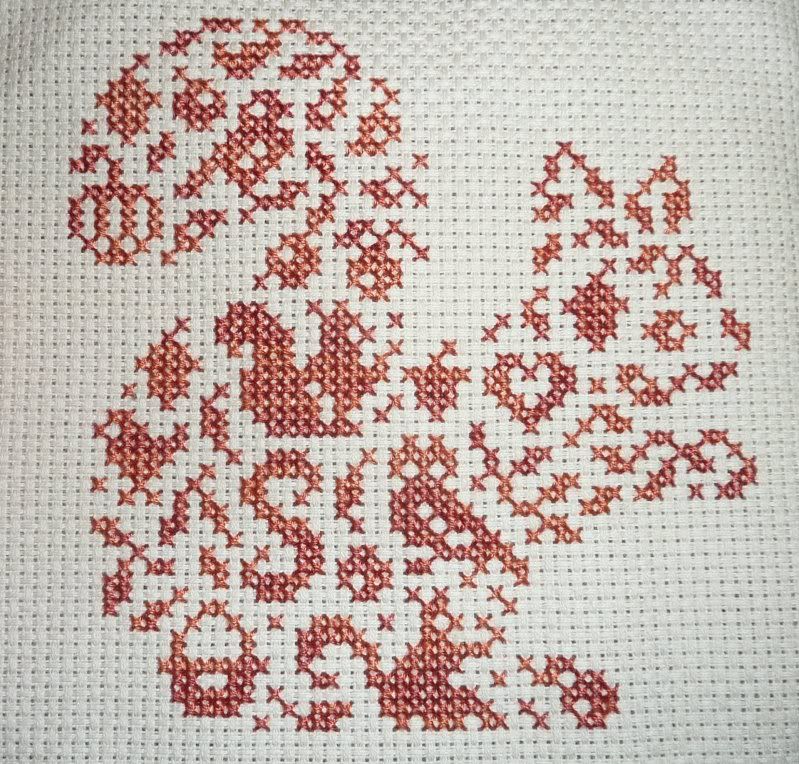 Secondly I finally finished Nose Garden! I omited most of the backstitch, the buttons and switched from using the charted Six Strand Sweets threads to the DMC's as I didn't think I'd have enough of the SSS's left to finish the picture.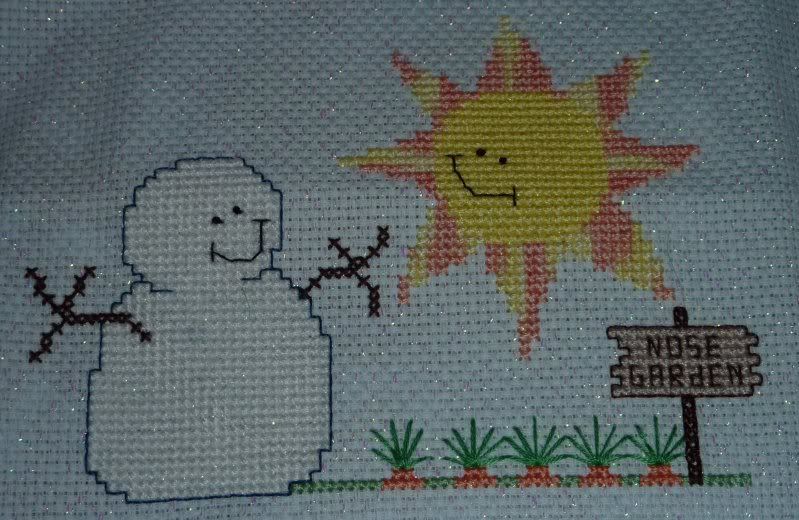 And to round up here is a picture of my progress on Dandy Dreams as of today, the first row of text is finished and I've completed the top border, I'm hoping to have the wording complete by Sunday!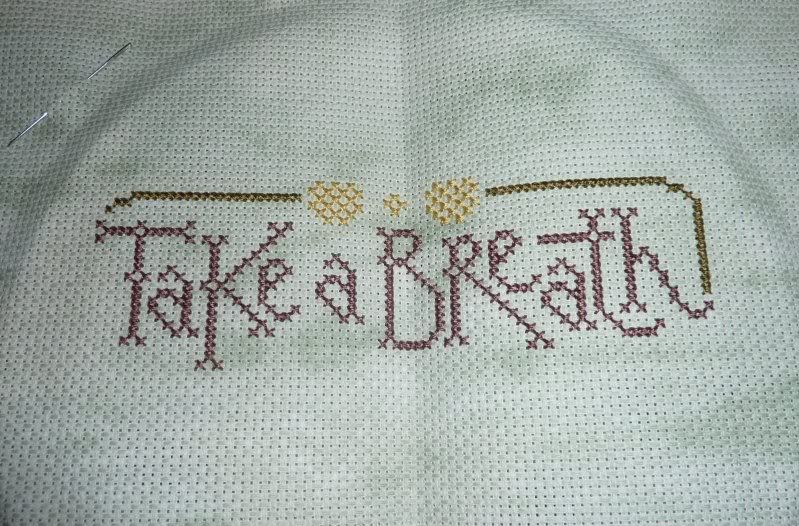 Hope everyone has a fab weekend
Happy Stitching!!
xX Fiona Xx