It was the first International Hermit & Stitch Weekend of 2013 this weekend and after my progress throughout the week despite being ill my stitching mojo vanished on Saturday!!!
I did nowhere near as much stitching as I'd hoped to do and as a result I haven't finished Nose Garden, I did manage to do some stitching on Sunday while it continued to snow outside and I'd say I'm about 85-90% done.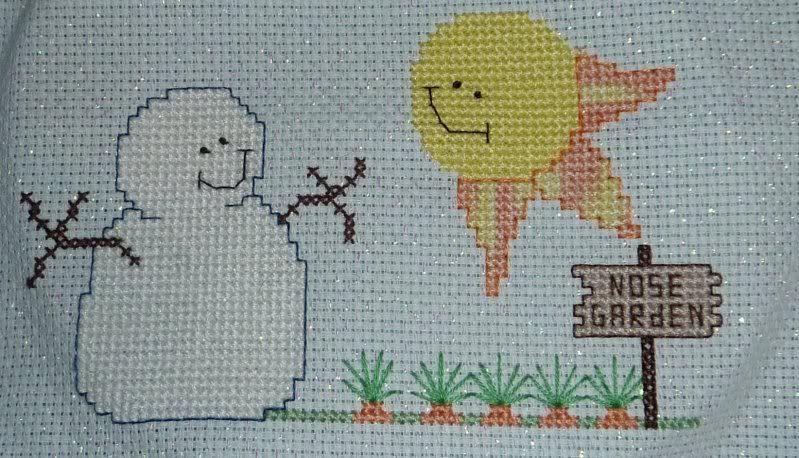 Just the rest of the sunbeams to stitch & backstitch before it's finished :)
As I mentioned above it started snowing again on Sunday, it snowed for most of the day but as it was fairly light it hasn't made much of an impact on the snow we got on Friday.
For the week ahead I am going back to work tomorrow, I'm still not 100% better & I still feel lousy but I can't afford to take any more time off work, I'll be seeing the Doctor tomorrow as well as a normal cold/flu would have gone by now.
Stitching wise I plan on finishing Nose Garden & then working on Dandy Dreams & possibly starting something new, a couple of freebie designs have caught my eye over the course of the weekend and they don't look like they'll take to long to stitch up!
Happy Stitching!!
xX Fiona Xx