More first :)
Keen observers/followers of my blog will have no doubt noticed a shiny new page at the top of my header.

Very early Wednesday morning I couldn't sleep so I decided to sort through my finishing pile and see just what I had in there and see if I could come up with some way of organising it better so that I could try and work through some of it before adding more finishes to it! I divided my entire pile into seperate catagories for flat back ornys, cusions/pillows etc and wrote them all down on my new page under the different catagories.
I'm hoping to get my entire pile finished off before I go back to work on the 13th. So far it's going very well, I have finished 7 things since Tuesday!!
Lots of flat backed ornys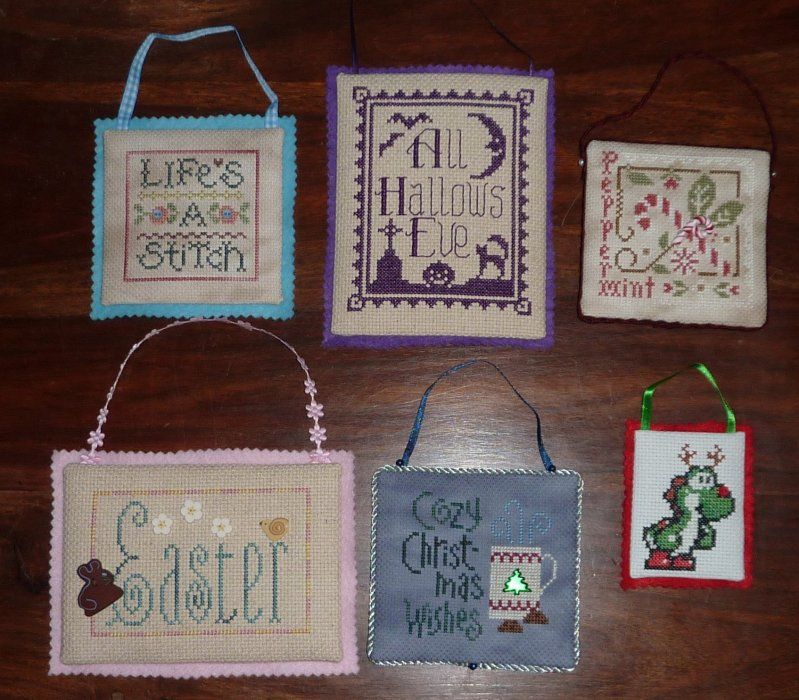 My oldest finish, cosy christmas wishes from 2009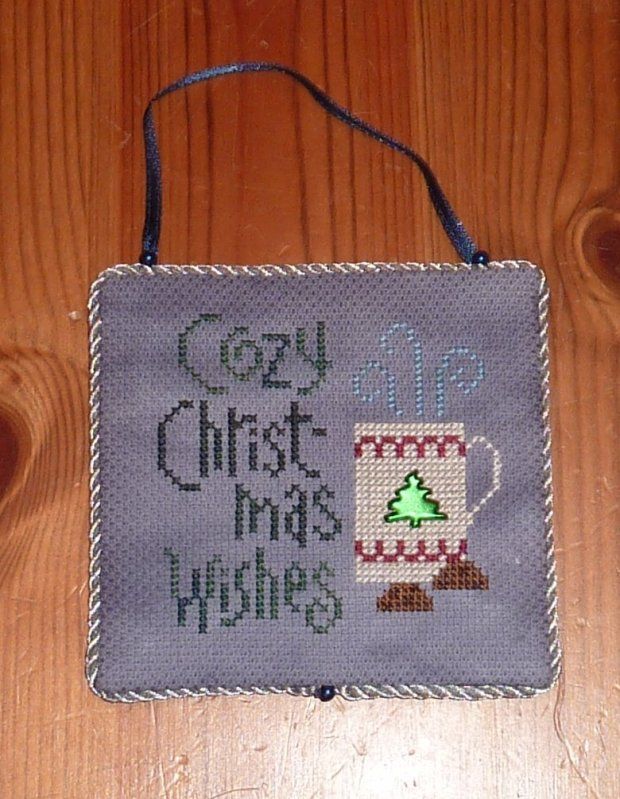 My first January Challenge finish, Lil Easter
Life's A Stitch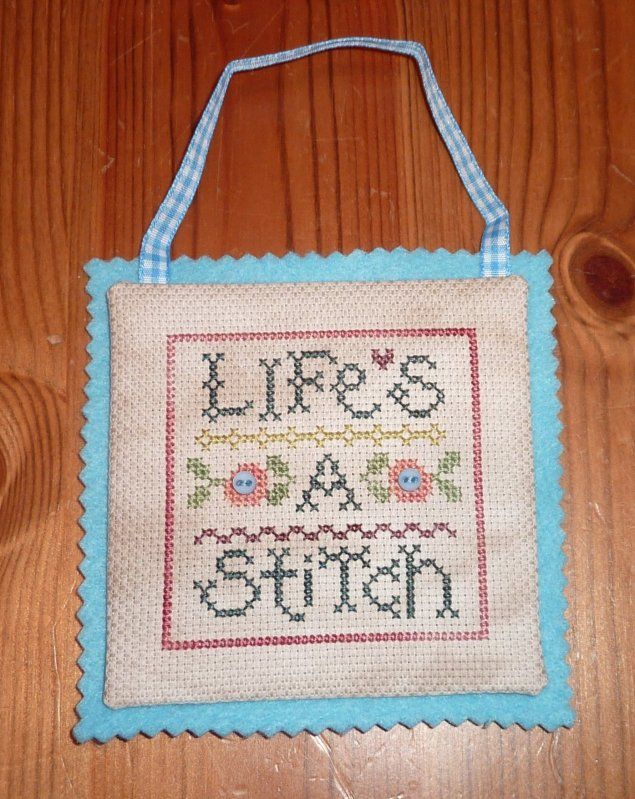 All Hallow's Eve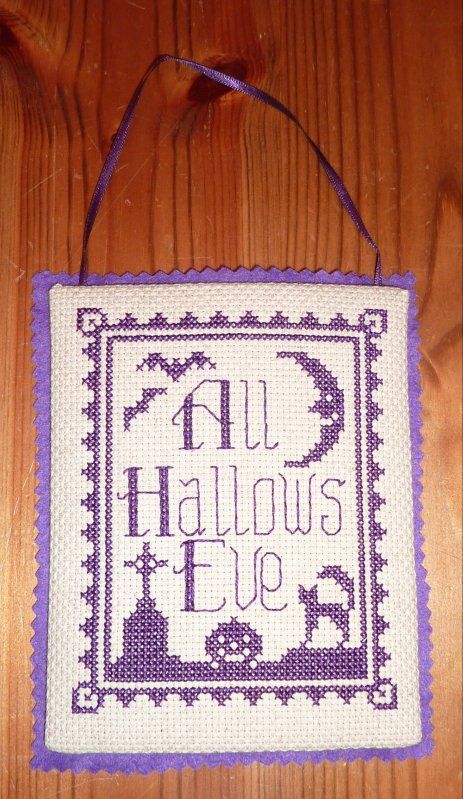 Peppermint Twist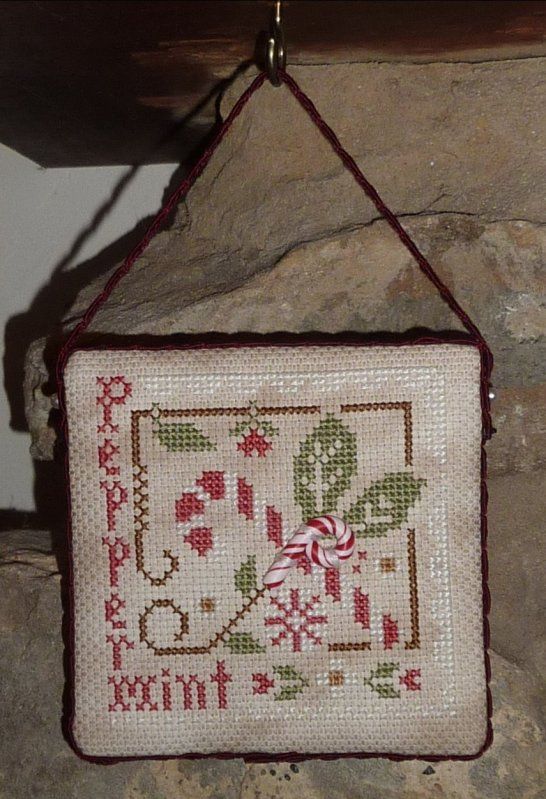 Christmas Yoshi :)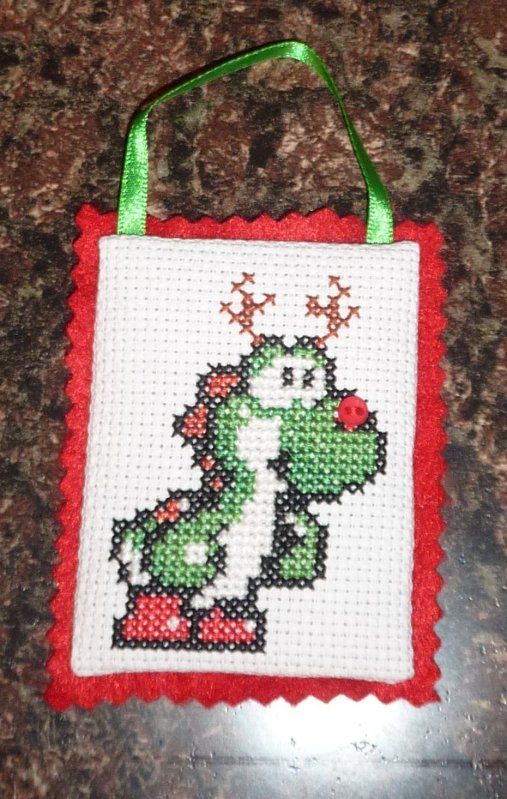 Also the theme for August is 'Try something new', so in keeping with that theme I tried a new type of finish, I finished Is It Too Late as a present style cube :)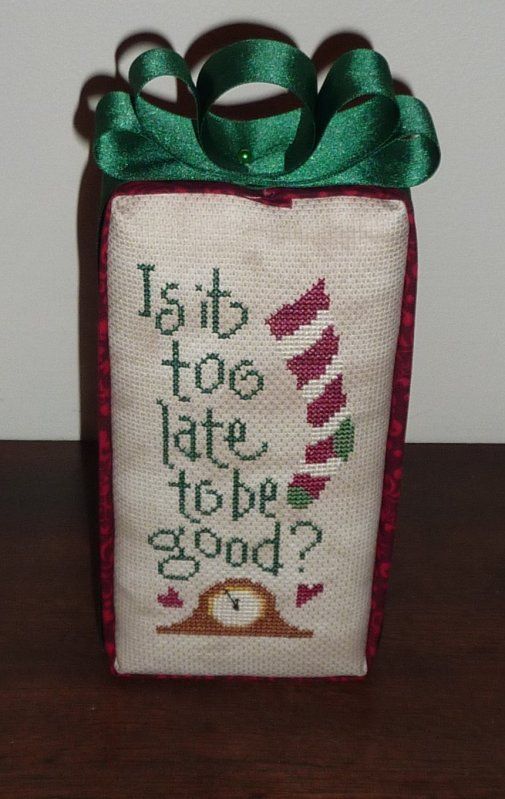 Really pleased with how well it came out and at how simple this type of finish was, will be doing again I'm sure :)
I also went to Needle & Natter today for the first time, as I have been playing with fabric & trims & glue for the last few days I haven't been stitching so I decided to take Button Button along. The ladies there were really friendly & although there were 10 of us there today including my mum & myself that is apparently a quiet day!! Despite doing an awful lot of 'nattering' (introductions as everyone showed up, explaining what crafts I do and for how long etc) I did manage to get a little bit of stitching done.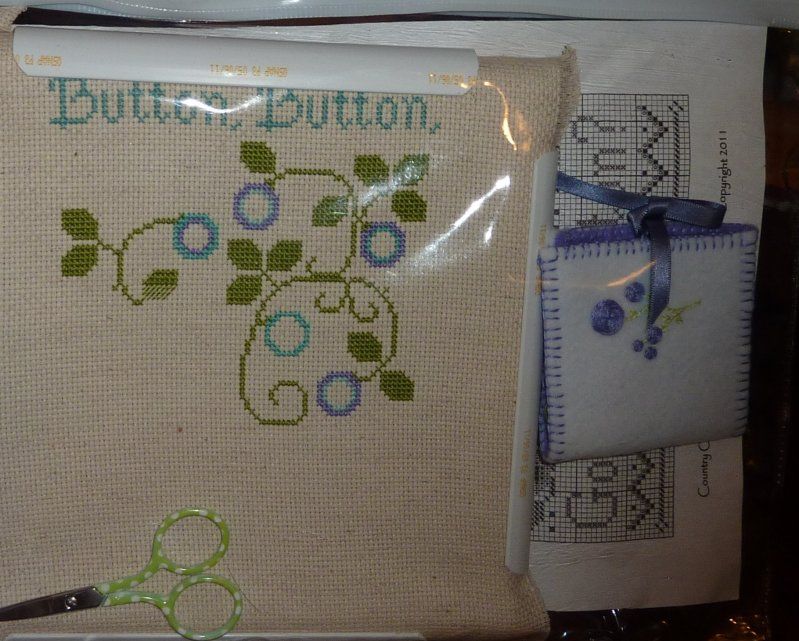 (The picture is shiny because I took it without getting my stitching out of the plastic pouch I store it in when I'm not working on it)
One of the ladies at the group has offered to teach me how to crochet! I'm very excited to learn as it's another craft I can do when my stitching bug deserts me! (and I've been looking at Ravelry again) I'm looking forward to next week's meeting all ready!!
Tomorrow I hope to finish one last ornament (lil valentine) a cube (peep) and try my hand at making flat folds, I'm a little nervous of those....Then I just have two cushions to make & a few framed pieces to do and my finishing pile will be gone!!
Wish me luck!!
Till next time, happy stitching!!
xX Fiona Xx