Today was not as productive as I'd hoped...I managed to finish one flat fold.
Still it had been in the finishing pile for ages and now it's not, plus it was a type of finish I hadn't tried before so that may have had something to do with the time spent on it.
Halloween Short Stack by Waxing Moon Designs.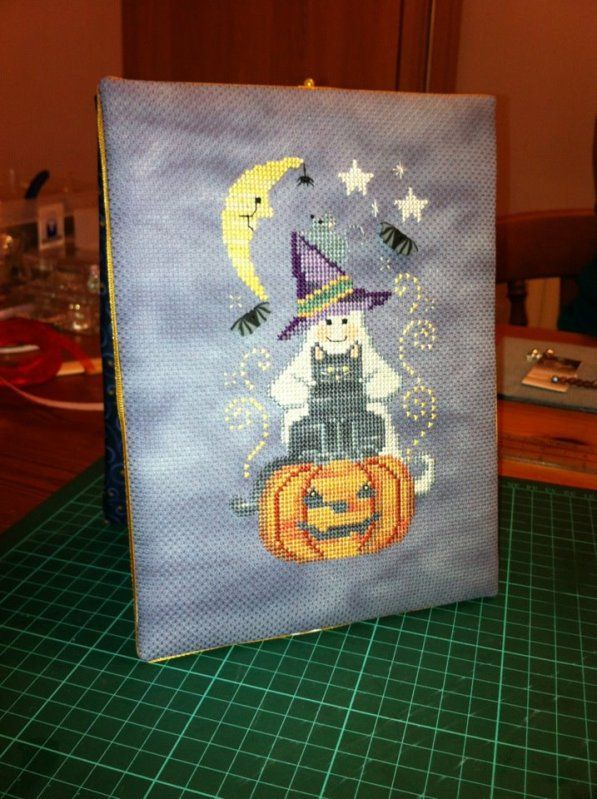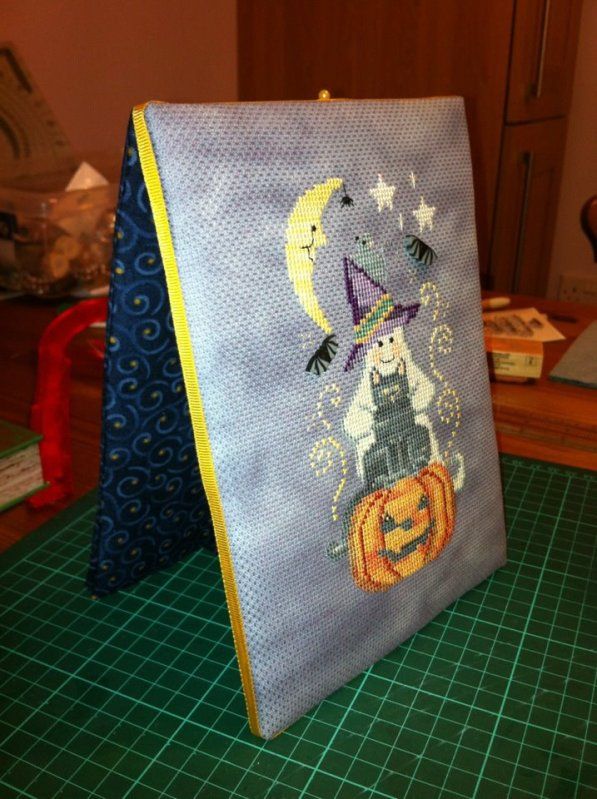 The flash has made the ribbon look really bright, it's more of a golden yellow in real life.
Tomorrow I'm hoping to get the sewing machine out and get making some cushions & pillow style ornies, maybe finish Peep as a cube and Lil Valentine as my last flat back orny too.
Till next time, happy stitching
xX Fiona Xx